World of Sisters (0.17.3 - My sister Katy)
A downloadable WorldofSisters for Windows and Android


WORLD OF SISTERS 0.17.3 PUBLIC RELEASE (fixed bug with being stuck at stairs)
In short - What's new? We have also improved other images where Katy had outdated look and in total over 200+ images with 300+ other image assets were added into this update, making it the biggest update we ever made in a record time with breaking 500+ big or smaller visual changes, tons of bugs fixed and added improvements and over 20 individual animations and 9 sexy scenes. Roughly 2+ hours of new content. We recommend using new game to see all Katy's features.
Katy's visual was upgraded (including her body in all her poses, emotions, etc.)
Katy's story will consist of 5 separate storylines directions:
#1 Main storyline - Brother sister relationship slowly becoming something much more.
#2 Studying together - Studying sessions will eventually get out of hand.
#3 Bathroom peaking - Player will be able to start peeking how Katy is having a bath, maybe help her wash her body, or have a bath time together, naked of course
#4 Night messaging - Being together in the night time, one for other when Katy feels lonely and need her brother's shoulder as someone she could cuddle to.
#5 Family secrets - Player will see how Katy masturbate and she will see him. Next logical step will be to start experimenting and exploring together how far it goes.
Also from now on there will be possibility to masturbate on the bed and on the chair in your bedroom, watching something in private or imagining someone
New content skipping feature:
More convenient way to jump into the right moment. It can get uneasy to navigate in huge VN story content and it could get a little bit confusing, especially when you are a returning player.
According to Ashe Thurman (Leading expert in VN storytelling) we will prepare a simple solution which will look as following:
Series of questions will tell the game how to prepare the save just for you, by your skipping preferences:
This will enable you to skip huge portions of story (which you already played), granting you GUI, skills, locations, money, forward the calendar and read through tons of conversations.
We are listening to your requests and suggestions closely and this is a sustainable way to expand content jumping in the future for us and for your easier gameplay.
No worries, the questions won't be more than 7-10 based (Based on your selections)
Skipped content will be fully under your control and ready in 7-10 clicks (you could always go back one step or rollback fully to main menu and change your mind to explore only certain parts of the story branches - at least roughly)
Or even simplified visual form of skipping loads of content within few clicks:
*this does not mean it will unlock everything, you still need to play the story, but worry not as we have made 8 character sex scenes available to watch from the first start of the game (increased from 3)
New redesigned game introduction:
We wanted to give a short preview for new players what is the game about. This way new players can have it easier to see a glimpse of what they can expect by playing.
New backstory and early game dream changes:
For 4 years we had written a backstory of the game that will be important as you progress through the story. It is now story-wise ripe enough to expand a little bit into the mystery of what's behind the world of sisters with short history and a goal for the player to progress in his own story.
Every compelling story needs a long term goal which hero can chase towards, display strong villain character introduction. The Demon Queen from the dream will be soon finally explained in detail and as a cherry on a cake MissKitty2K agreed to coop. voiceover of the backstory with her sexy voice.
(Yup that's new feature to read out certain special texts and I have to tell you it looks really good with the visual storytelling, and we hope to use it more in the future for major story moments) You can visit MissKitty channel here, she has over 150M views on PH, all related to VN adult games, you can find her channel here: https://www.patreon.com/misskitty2k/
To summarize it, this update took huge portion of our heart to make and we are still not satisfied with many little details and ideas on our nice to have list are still missing. The only thing which we couldn't fully complete at all is the task navigation for some Katy's quest-lines due to time reasons and lack of testers. This will be however fixed in upcoming update.
Details and new content of release 0.16 (September 2022):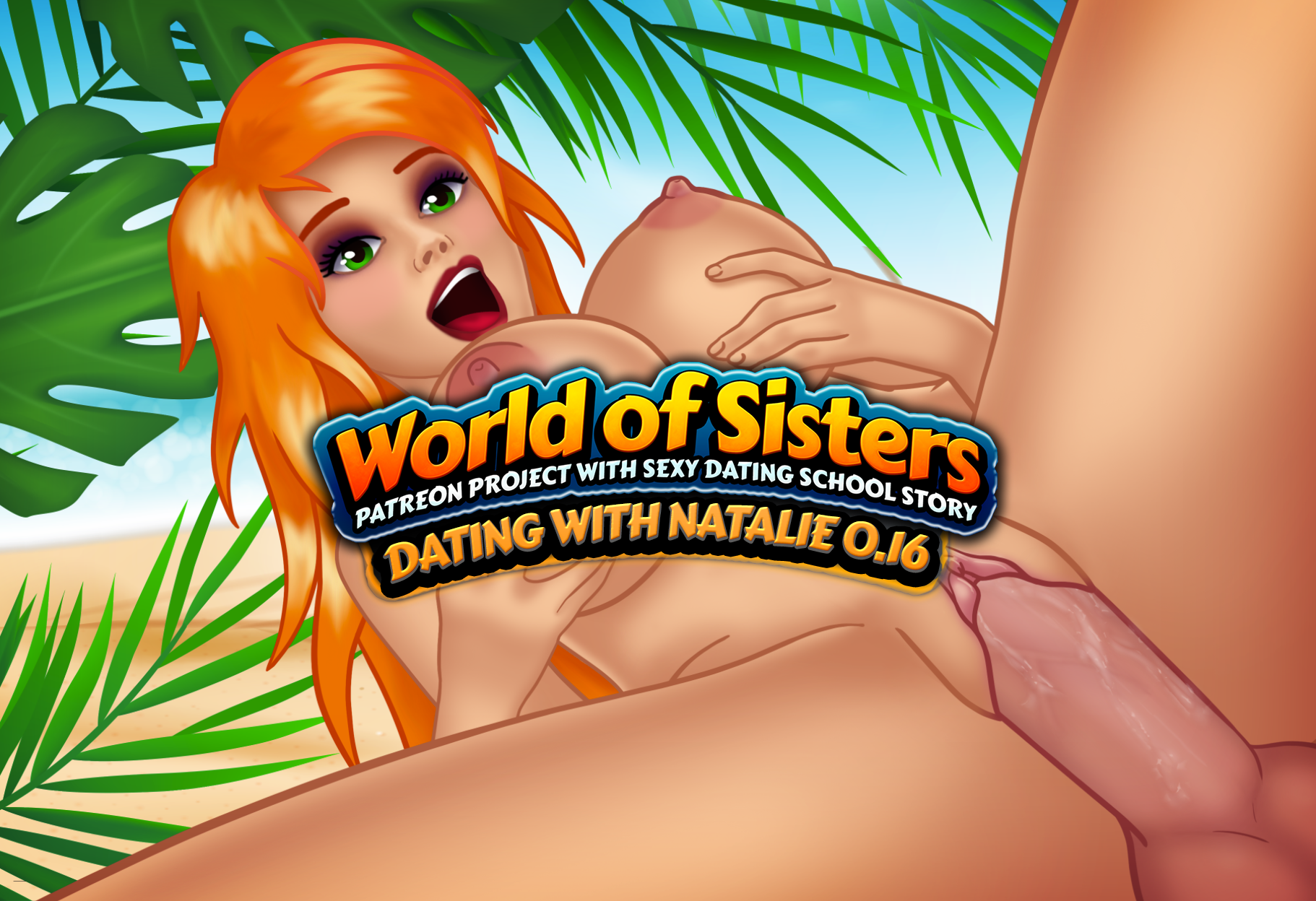 ======== How to access some pieces of latest content? ========
Natalie main story line
Experience the different phases of dating Natalie from the point where she dates another guy to becoming her boyfriend, step by step, talking to her, doing homework for her and learning more about her interests and hobbies. Once you kiss and become young couple you will be able to access the final camping trip sex scene with Natalie in the forest tent with unique twist.
Camping talks
After you pass through Ted Bear's story a bit you will unlock forest and during weekend you will gain opportunity to travel by solving 4 mini-games to reach the camping site. Here you can re-visit at the campfire anytime to hear some sexy, naughty, funny stories and progress with final parts of Natalie to unlock her sex scene in the tent.
Arguing in the evening at home
The perfect family shatters as you visit home entrance in the evenings and hear 8 different arguments between your Parents
Natalie side-quests about fox running
In order to get into her attention you can express your feelings towards Natalie, cheer her up and understand her motivation and life goals better.
VIP eavesdroping
Set f 6 talks where you spy on VIP kings club members. After you passes initial 2 tests with Victoria and become VIP kings club member, go visit the school > school rightwing > in the first door on the right in the morning to hear their naughty plans for the future.
Talking Fish with dick
Buy fish at the mall. Then hang it up in home living room and talk with it daily with over 60 unique conversations.
Djinn
Reach strength to 2+ in the sports center gym and use the lamp in the home attic to spawn Djinn which will fullfill you 3 wishes. Set of 18 daily talks for every day and at least 15 in game days.
What else is new?
Simply said tons of stuff which would be a several pages long boring list, just know we added each day something new from the story/sexy/feature/content and we have been doing this for the last 2 months. So expect lots of visual and GUI upgrades, new features, minigames, balancing, new graphics of character poses and 100+ flashbacks 50+ sounds, about 100 pages of conversations, quality upgrades and many more.

We are creating new erotic visual novel game called World of Sisters as an open world combination of funny and naughty breathtaking visual story experience where you may date your step-sisters twins, step-mother and 30+ girls.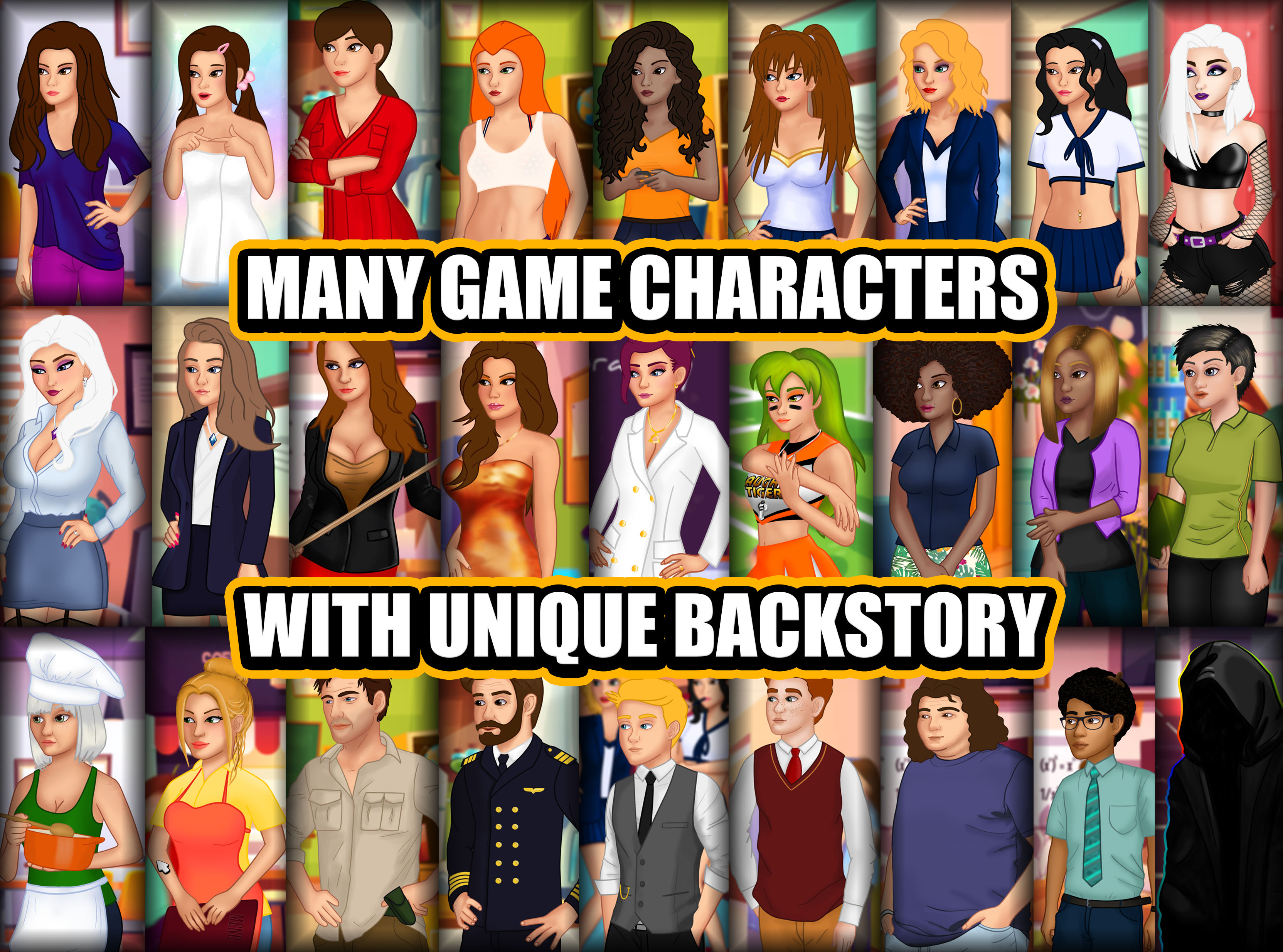 Every character has unique personality and you need to figure out how to progress in the story, What each girl like? Who they hate? How to date and seduce them?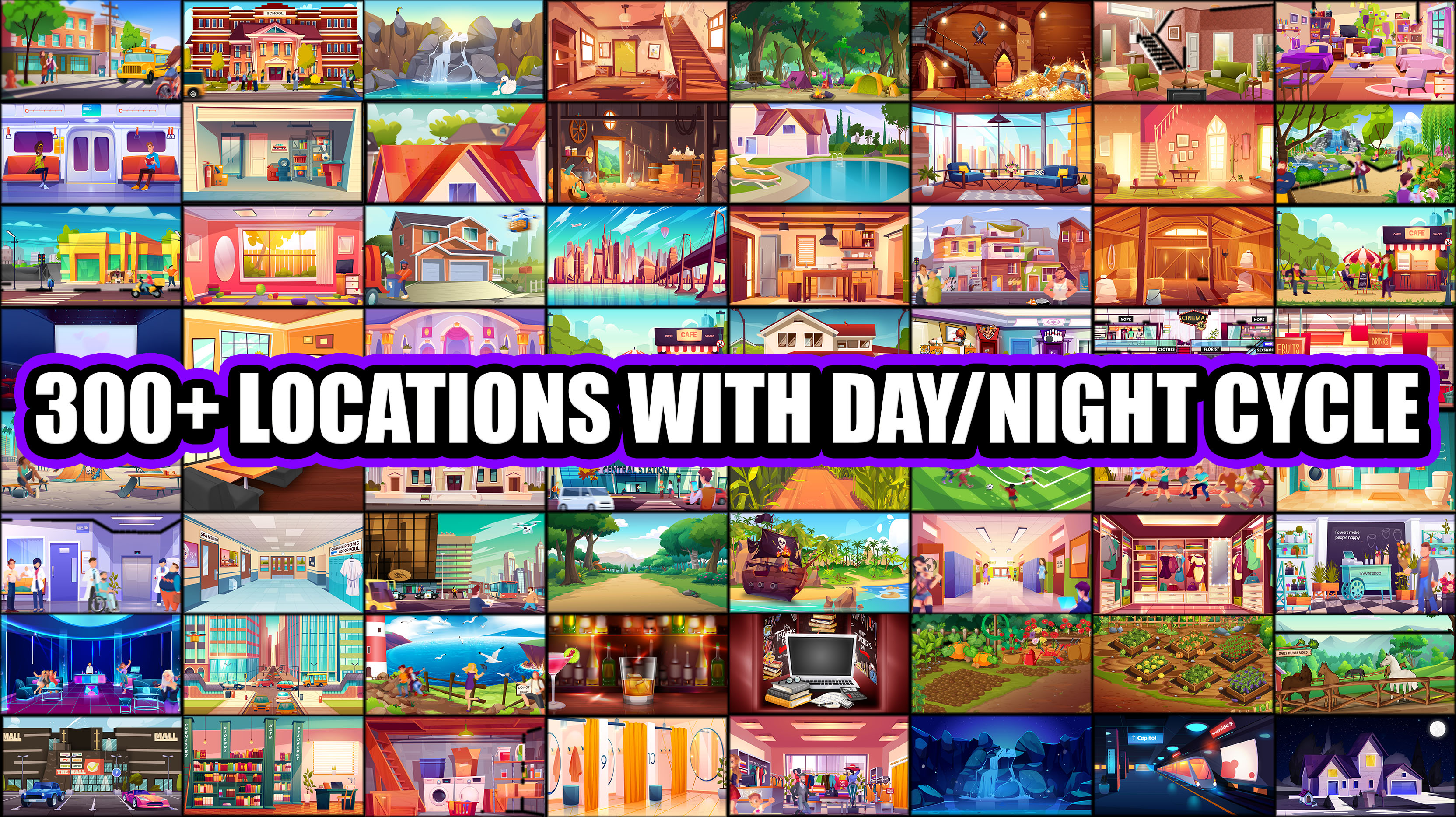 Welcome in the world of sisters where every girl in the game has a sister. Explore the mystery back-story behind this by visiting new places, gathering items , solving riddles and talking with girls to meet all sisters. (Including day / night cycle + final game will have 100+ hours of game play time)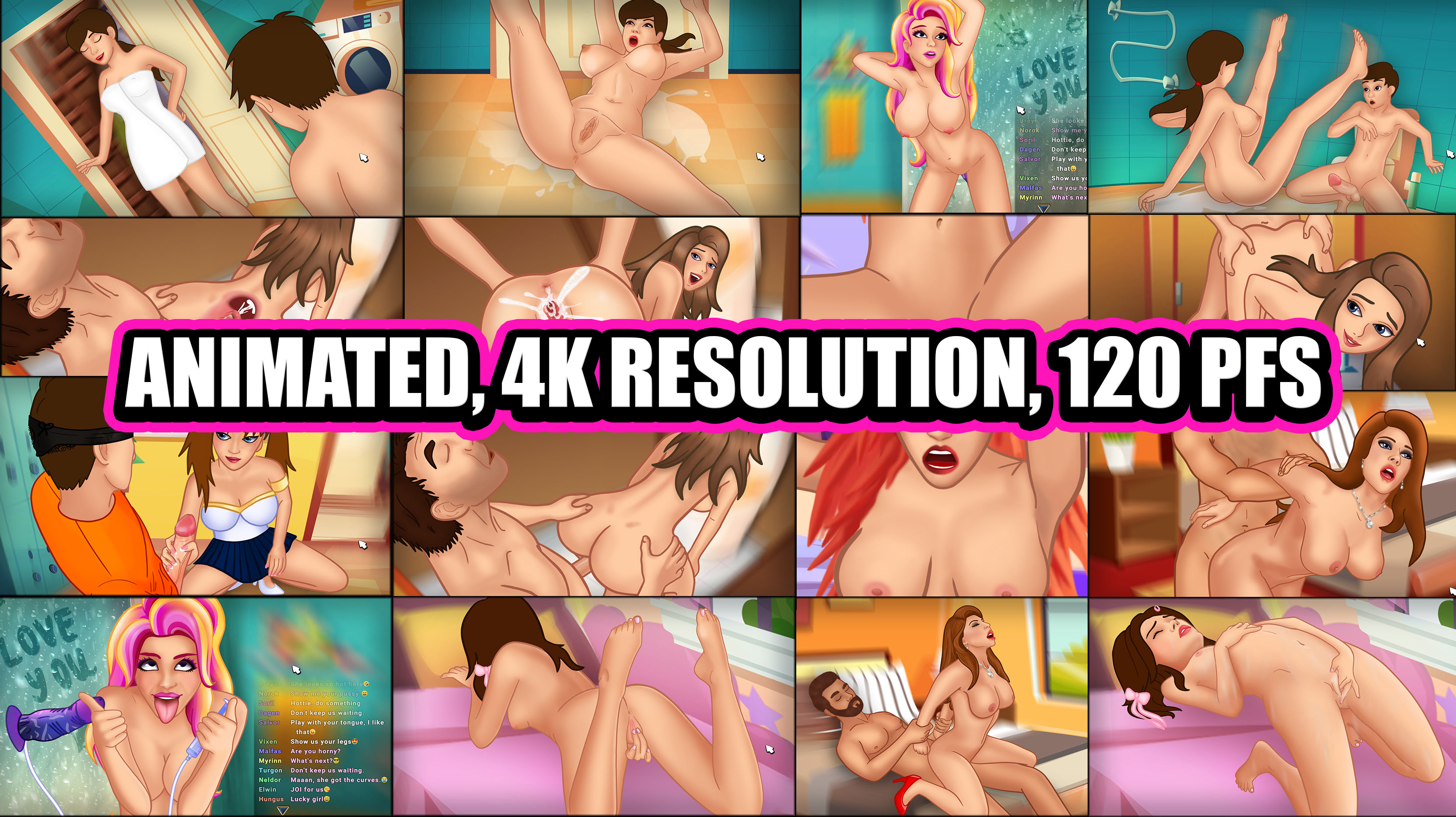 Your decisions have impact on your adventure with multiple scenario branches. We aimed to create something to play casually with simple design and lots of fun. Your approach will create unique love triangle situations. We know we don't have many in the game yet, but we are working on it.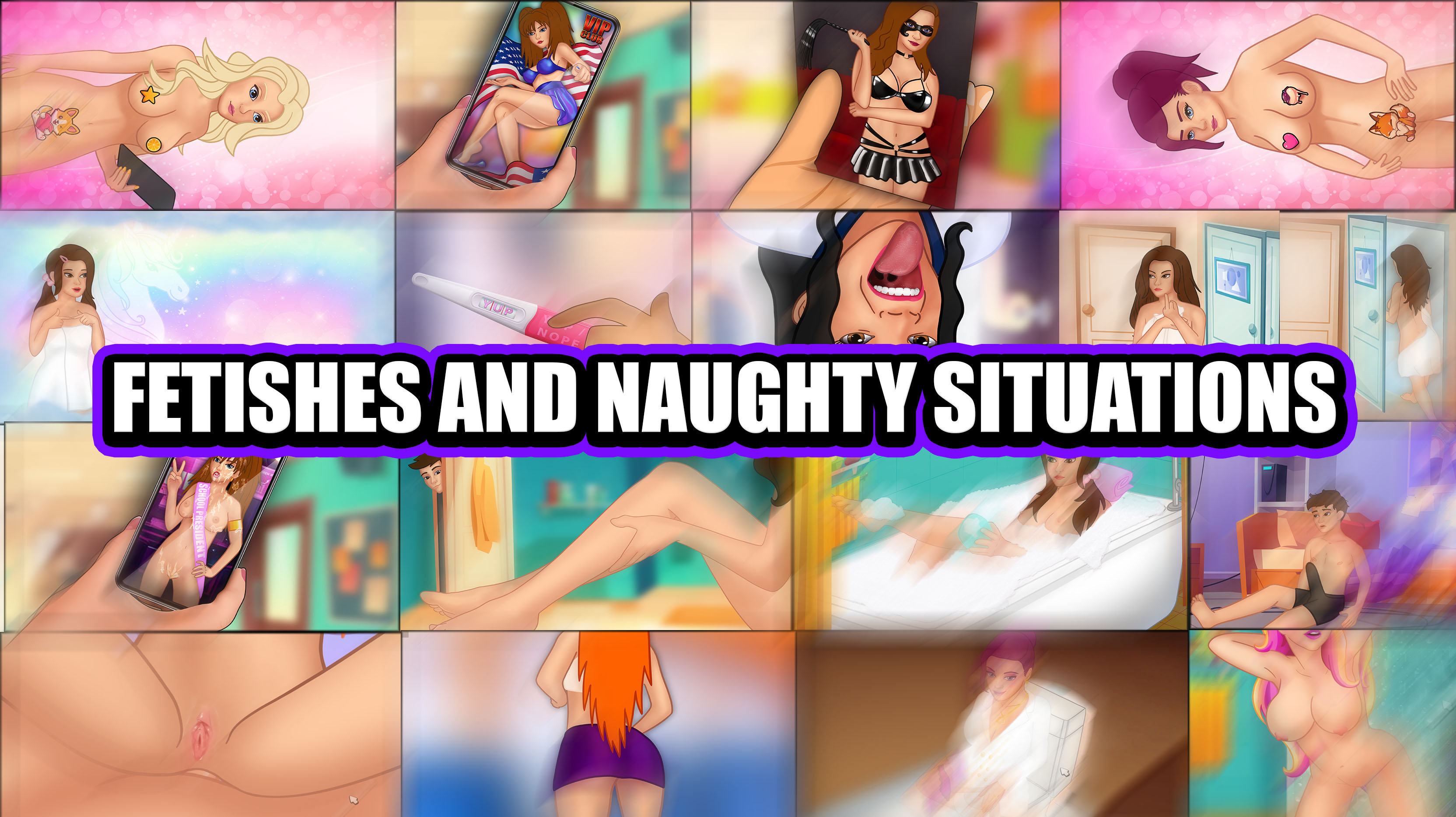 Expect funny, naughty, awkward and kinky situations in the story but also sexual fetishes shown in freshly new and gentle way. Anal, Oral, Deepthroat, Creampie, Gloryhole, Hidden sex, Step-Sister, Step-Brother, Lesbians, Twins, Dirty Talk, Missionary, Licking, Sex-toys, Threesome, Costumes, Milf, Bareback, Foursome, Public Sex, Submission, Pregnant, Pissing, Exhibitionism, Blindfold, Squirting, Secret Sex, Love story, Girlfriend, Cheating and more.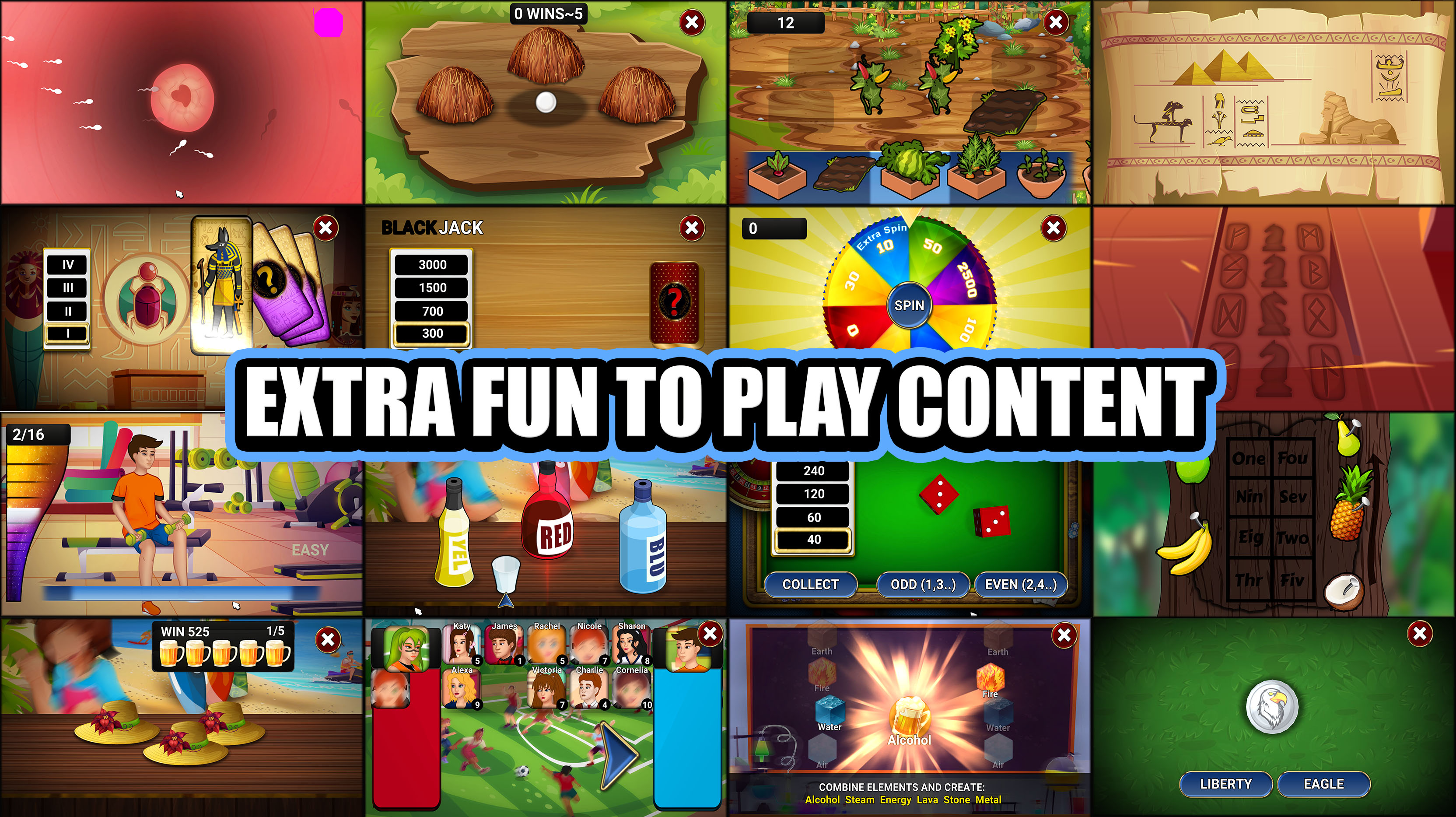 We aim to create long term collaborative experience for everyone to enjoy. Join us on Patreon and you will receive VOTE POWER to decide the game direction. YES, you will gain opportunity to choose what girls receive sex scenes, what fetishes we focus on, where will the story continue, what locations will unlock first. Currently only 10% of this game content is finished. Vote what comes next in form of upcoming content - visit our Patreon.
Some usefull links for Worlf of Sisters project:

Download the game (Windows / android / web): https://www.worldofsisters.net/download/
Patreon: https://www.patreon.com/WorldofSisters
Itch.io: https://worldofsisters.itch.io/world-of-sisters
Subscribestar: https://subscribestar.adult/worldofsisters
Web: https://www.worldofsisters.net/
Twitter: https://twitter.com/worldsofsisters
Discord: https://discord.gg/ReETjeJE78
E-mail: ProjectWorldOfSisters@gmail.com
Give us feedback: https://forms.gle/MAA6pv96dsYcFFqeA
Report a bug: https://forms.gle/nWzmK1HAFeZ97MN89
Submit ideas: https://forms.gle/aKs7fGkMNVxEBvya9
| | |
| --- | --- |
| Updated | 17 days ago |
| Status | In development |
| Platforms | Windows, Android |
| Rating | |
| Author | Sexy Goddess Game Studio |
| Genre | Visual Novel |
| Made with | Unity |
| Tags | 2022, adult-game, Dating Sim, Erotic, sex, Singleplayer, sisters, step-mom, step-sister, twins |
| Average session | A few hours |
| Languages | English |
| Inputs | Keyboard, Mouse |
| Accessibility | Subtitles |
Install instructions
1 - Download it 2 - Unzip it 3- Play the .exe file
Android - Enable installs from unknown sources and open .apk in the phone
Download